What's his deal?
I can never remember his damn name. How I found it this time:
So yeah, this guy: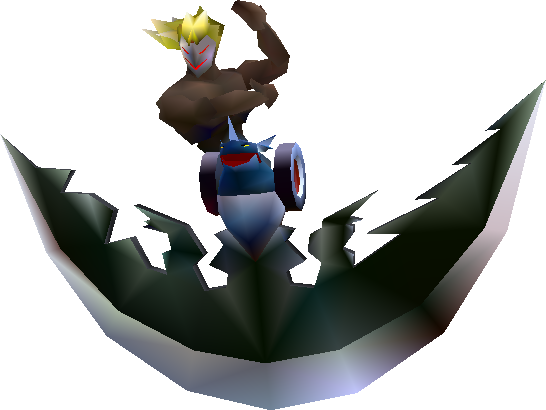 Is that a frog under him?
It didn't fit tonally so I had to leave it out, but I wanted a scene in Maladaptive Daydream where Vincent would just encounter one of these guys on the landing and go 'what the fuck?'.
I decided in that fic that the monsters in the manor were due to Hojo's later experiments (along with perhaps some mutations caused by leftover biohazards). But always interested in other explanations, the more convoluted the better!